We, that is Albert and Sandra and our kids Johanna, Lena, Klara and Jakob, would be happy to welcome you to the Diglanger Farm.
Our Farm is situated in a quiet part of Bad Mitterndorf in the Styrian Salzkammergut. On 830 m (2.723 ft) above sea level you will enjoy the monumental view to our landmark mountain, the Grimming.
Our region offers varied ways to spend your vacation for young and old alike. If you are seeking relaxation, you can find it on our mountains, alpine pastures and numerous swimming lakes. Sports enthusiasts can have a fling on mountainbike trails, slopes and cross-country ski-tracks.
In our climatic spa Bad Mitterndorf there are numerous spas and the Grimming-Therme completes our varied offers for pastime activities since 2009.
We took over the farm back in 1997, which is already several generations old.
We operate a pure grassland farm and have several dairy cows along with their female re-breeding. In 1998 we constructed a new exercise pen for the cows, and the farm was continously extended with several annexes and alterations since.
Our goal is to bring an understand of living with animals and nature to our kids as well as to our guests, and convey a lot of positivity on the way!
Our cosy house offers wooden furniture, parquette floors, comfortable beds and big flatscreen TVs.
The breakfast room doubles as leisure room available to you all day long. You can relax while watching TV there as well as borrow games and books. You will get coddled with specialties from our region. Of course there is fresh milk from our dairy cows as well as homemade delicacies like yoghurt, marmelade, spreads, cream cheese and juices.
Rooms
The comfortably furnitured rooms all feature en-suite shower and sanitary, some even have a balcony.
Studio
Our new Studio features roughly 40 m² (430 sq ft) and is situated on the 2nd floor. You can also book it as a family room, there is a bedroom, a living room, a fridge, two bathrooms with shower and sanitary and a balcony.
Apartment
The holiday home features roughly 55 m² (592 sq ft) and is situated on the first floor with a big, south facing balcony. The home has two bedrooms, breakfast kitchen, shower/sanitary and a second toilet. The kitchen is fully equipped (fridge, ceran stove, oven, microwave, dishwasher, coffee maker, electric kettle). We also offer a bread and rolls delivery.
Family
Albert and Sandra Pürcher
vlg. Diglanger
Rödschitz-Reith 49
A-8983 Bad Mitterndorf
Tel: +43 (0) 664 87 31 516
E-Mail: diglanger@aon.at
Visit us
on facebook
2018, Family Pürcher
Imprint &
Privacy Statement (german)
Design
ronaldhaider.com
We are a partner of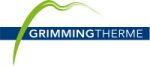 Travelling by car
from Vienna: Vienna, Semmering, St.Michael, Liezen, Bad Mitterndorf
from Munich: via Salzburg, Bad Ischl, Bad Aussee, Bad Mitterndorf
from Slovenia: Maribor, Graz, Bruck, Liezen, Bad Mitterndorf
from Italy: Udine, Villach, Tauerntunnel, Radstadt, Schladming, Bad Mitterndorf
from the Czech Repblic: Ces Budjovice, Linz, Wels, Ebensee, Bad Ischl, Bad Aussee, Bad Mitterndorf
from Hungary: Graz, Bruck/Mur, St.Michael, Liezen, Bad Mitterndorf
from Switzerland: Bregenz, Innsbruck, Salzburg, Bad Aussee, Bad Mitterndorf